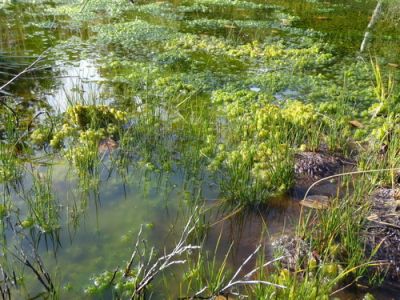 Most Drones For Earth missions to date have involved using eBee mapping drones to assist humanitarian projects. However in recent months we have taken part in an increasing number of environmental conservation projects too, such as our recent Namibia mission.
Here in Switzerland we were contacted by Pro Natura, a non-profit conservation organization with over 100,000 members, to help with a unique biodiversity project – using drones to create orthomosaics and terrain models of an ancient peat bog in need of regeneration.
Following the redevelopment work of site one, the presence of so much surface water and tufts of new dark green vegetation now indicate a healthy site.
The mission in numbers:
Project performed in: 2014
Sites mapped: 2 (1 for immediate redevelopment, 1 for future redevelopment)
Days: 0.5
Drones For Earth staff: 3
Pro Natura staff: 1
Total flights: 4 (2 covering site 1, with 2 further flights over site 2)
Flight coverage:

Flights 1 & 2 (site 1): 0.23km2
Flights 3 & 4 (site 2): 0.35 km2

Camera payload: RGB
Total images acquired: 1,061
Orthomosaic accuracy: 3.4 cm (1.3 in) per pixel
Digital surface model accuracy: 4.4 cm (1.7 in) per pixel