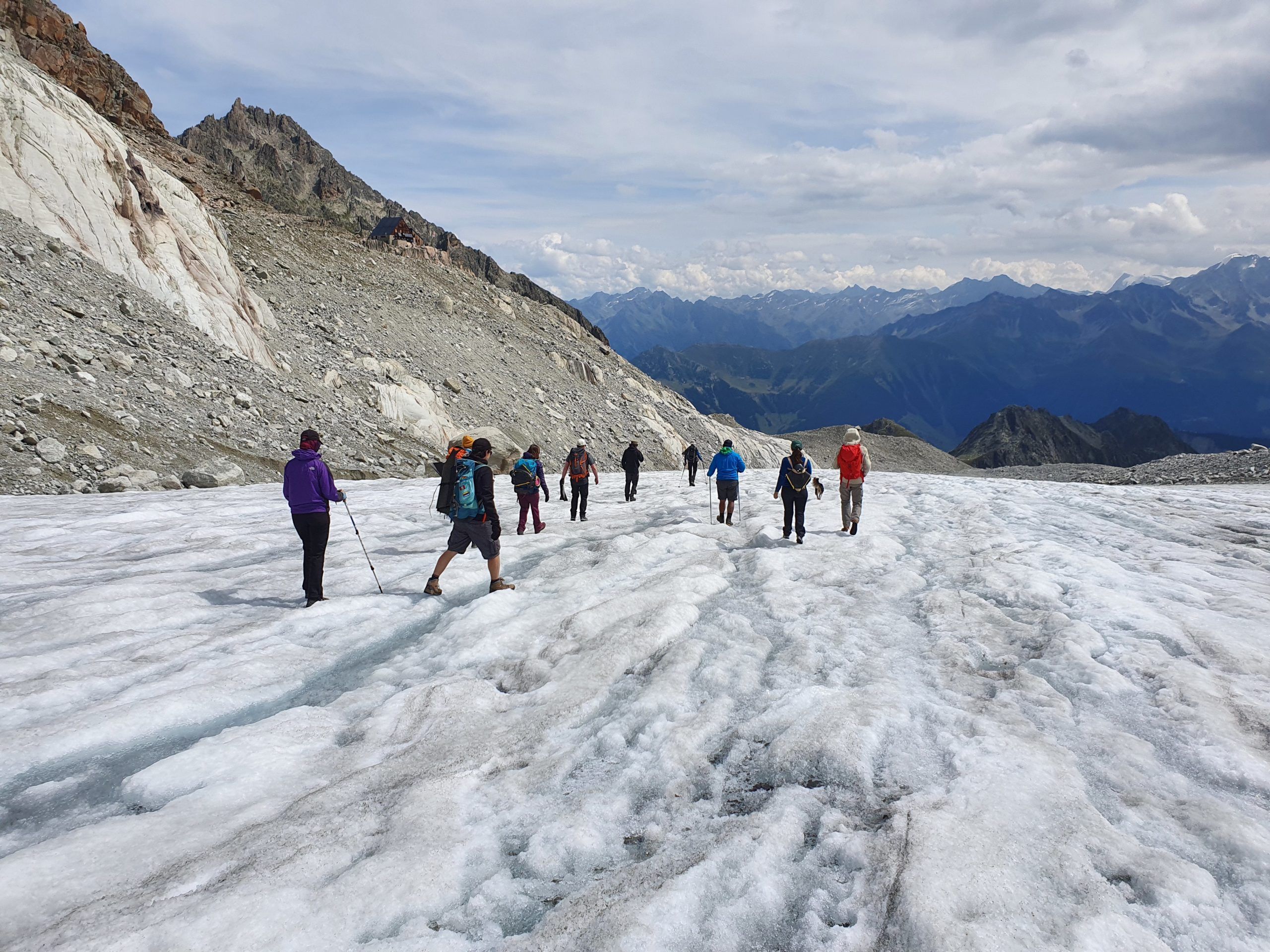 Drones For Earth Weekend 2020 – Glacier d'Orny
Every year the Drones For Earth team heads out to complete a project altogether. Besides reviewing all aspects of a drone mapping mission, from planning and preparing to capturing the data and processing, it's also about having a great time together!
This year we mapped the Glacier d'Orny, a medium sized glacier based between 2,600m to 3,000m amsl and at a length of 2.7km. It shares its origin with the Glacier de Trient.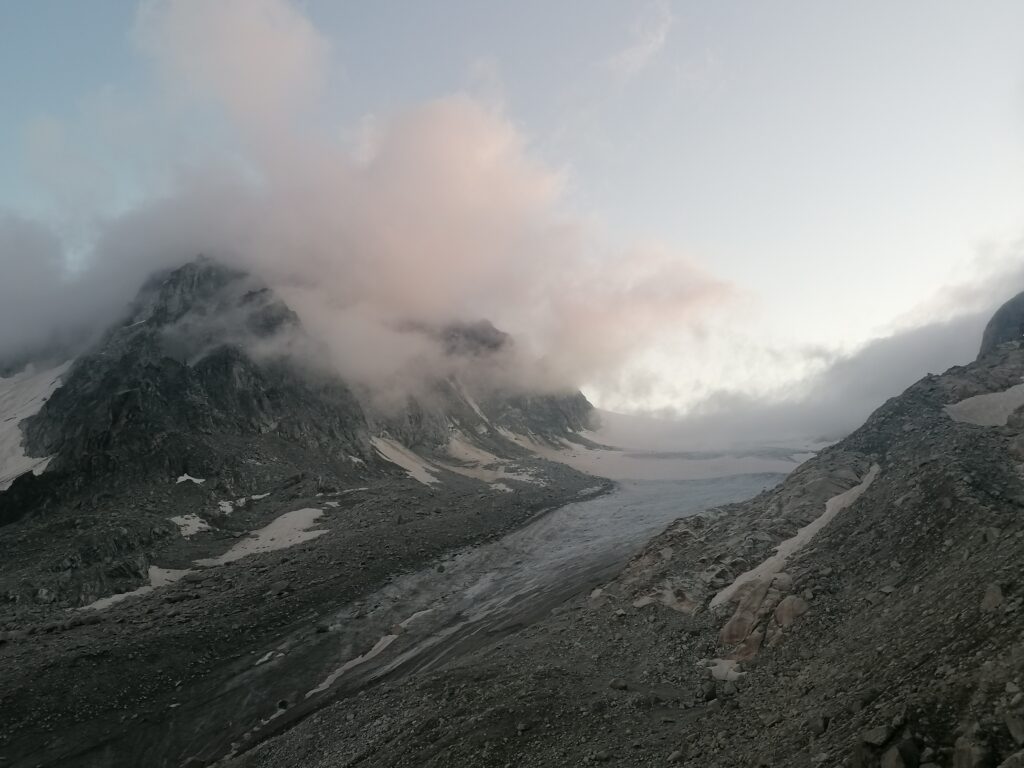 The glacier extends from south to north, flanked by the cliff of Le Portalet in the east. Le Portalet was traditionally held together by the masses of ice, however it has now become unstable. The melting of permafrost has further destabilized the cliff causing it to crumble. Being up there even just for a short time, one would notice the rumbling of falling rocks, followed by a cloud of dust, every couple of hours.
There were multiple challenges that we had to face to complete this mission:
Weather: during a European summer up in the mountains, especially above 2,500m AMSL, anything can happen. Wind conditions and precipitation are of course crucial for flying drones, and there are many forces at hand in this environment. In the summer sun, the barren rocks and flanks tend to generate thermal activity and combined with the cold air flowing along the ice of the glacier, it can create a rather unstable air volume. The build-up of thunderclouds should never be underestimated either, and rather sudden thunderstorms are common.
Location: of course all the material had to be hiked up to the glacier, since no road or cable car access exists. One could think that a drone could just be flown up, why have to do all the walking? Well, there are multiple reasons why it is far more beneficial to be closer to the mission site:
Regulations: BVLOS is only possible under special conditions. So line of sight is required.
Platform limitations in terms of flight time, and power usage when doing big elevation changes. The closer the take-off site is from the mapping area, the higher the efficiency!
A combination of weather conditions in the Alps in summer, plus the remoteness of the mission area, made us decide to camp on location at 2,600m AMSL. This would allow us more flight opportunities in one hike up there.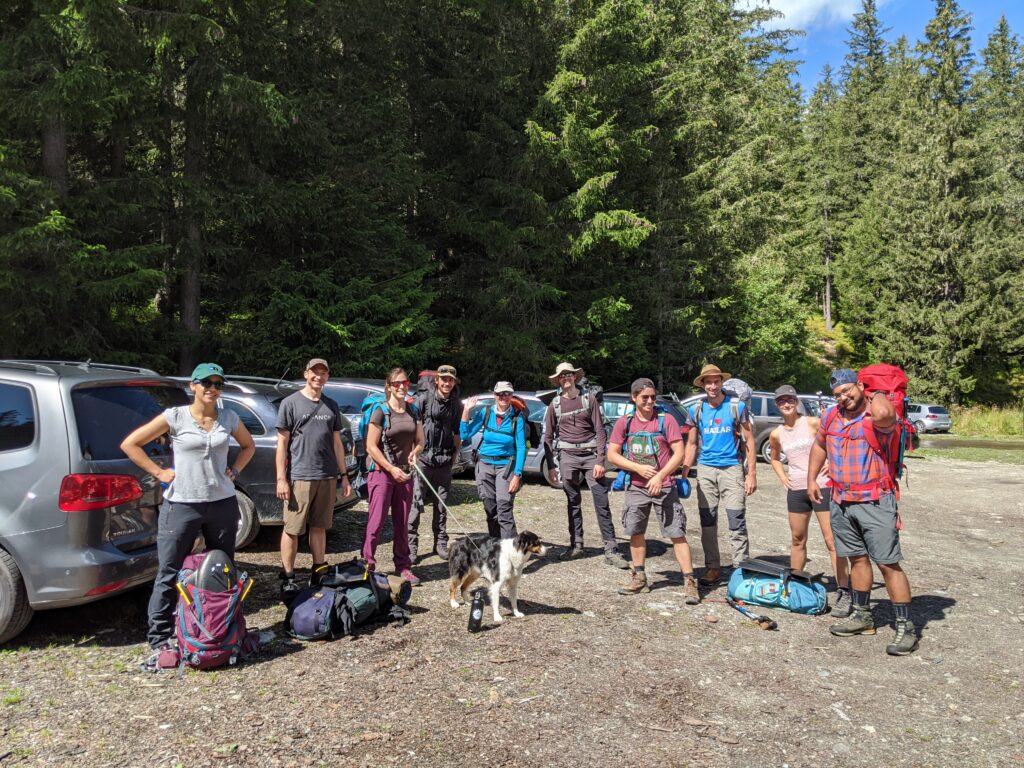 But this also meant we had to bring, besides the gear, food and camping equipment with us, we were therefore quite a bit packed.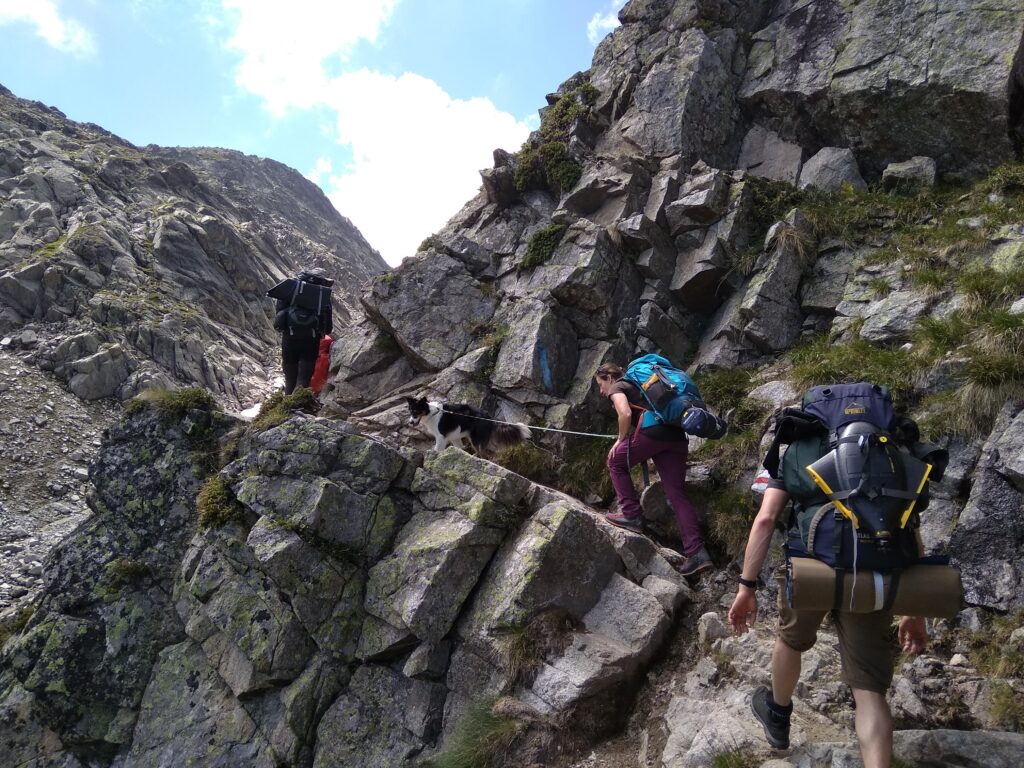 Setting up camp turned into a game of musical chairs. Who finds a boulder free spot big enough for a tent. Wind breakers were built and enhanced to ensure our tents stayed put where they were set up.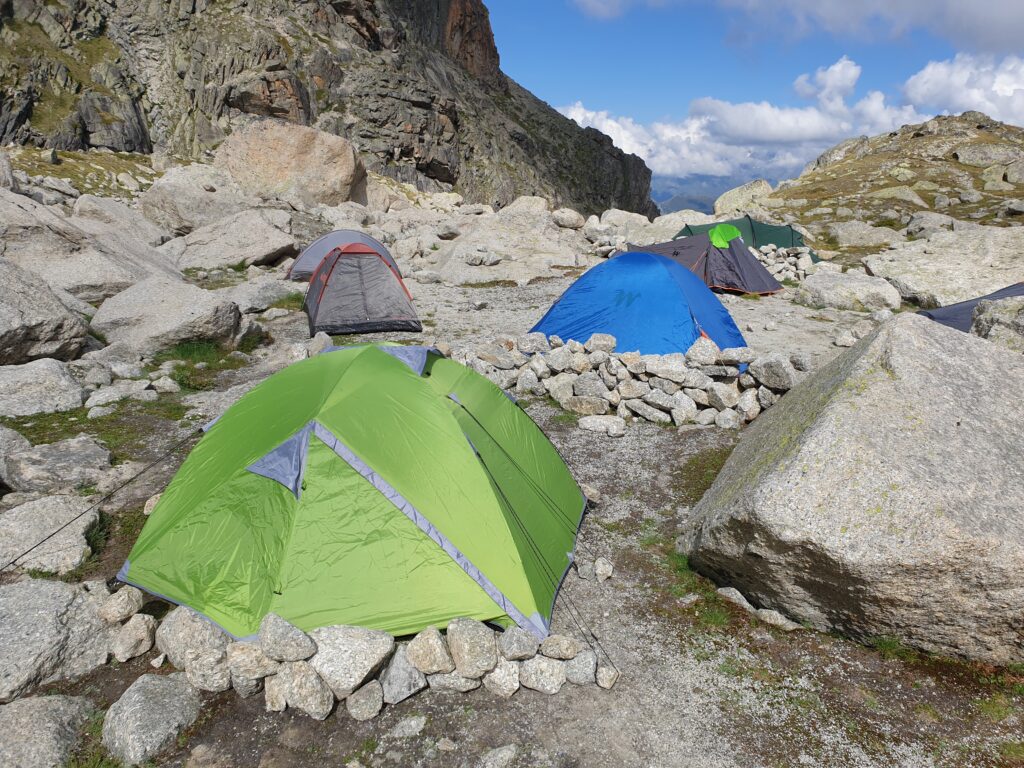 Despite the looks, we couldn't complain, the site even had an adjacent bathtub.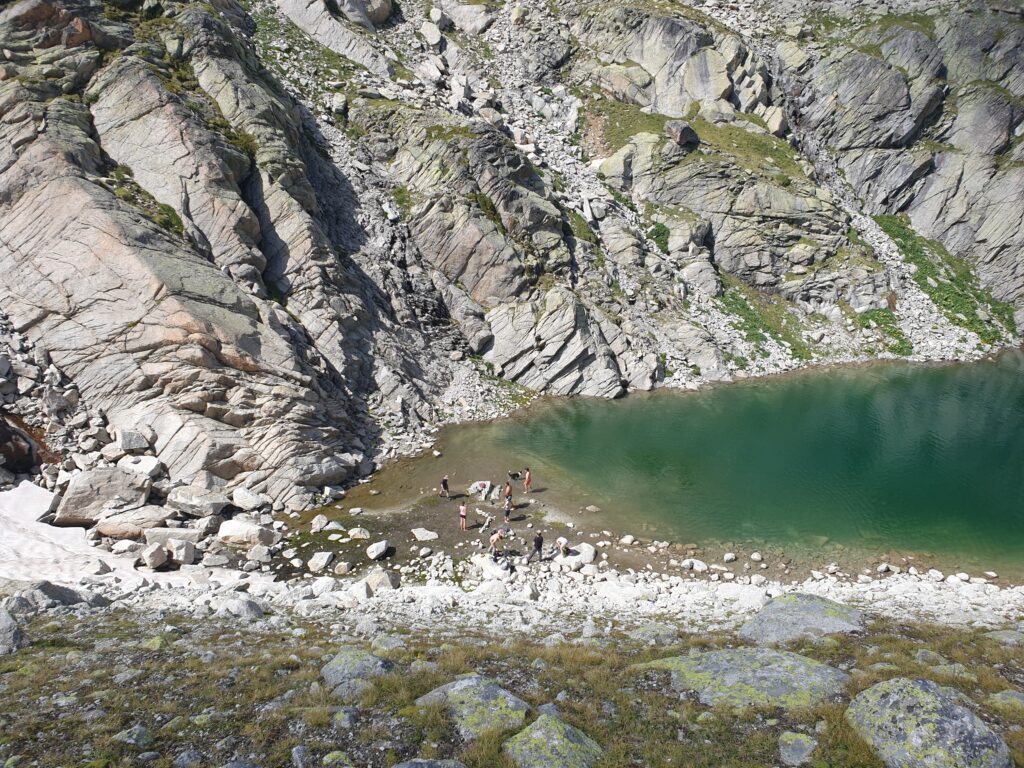 After a first bath, without hot water, we headed off for our first flight adventure. Same as for the tents, finding a spot with fewer boulders was a challenge.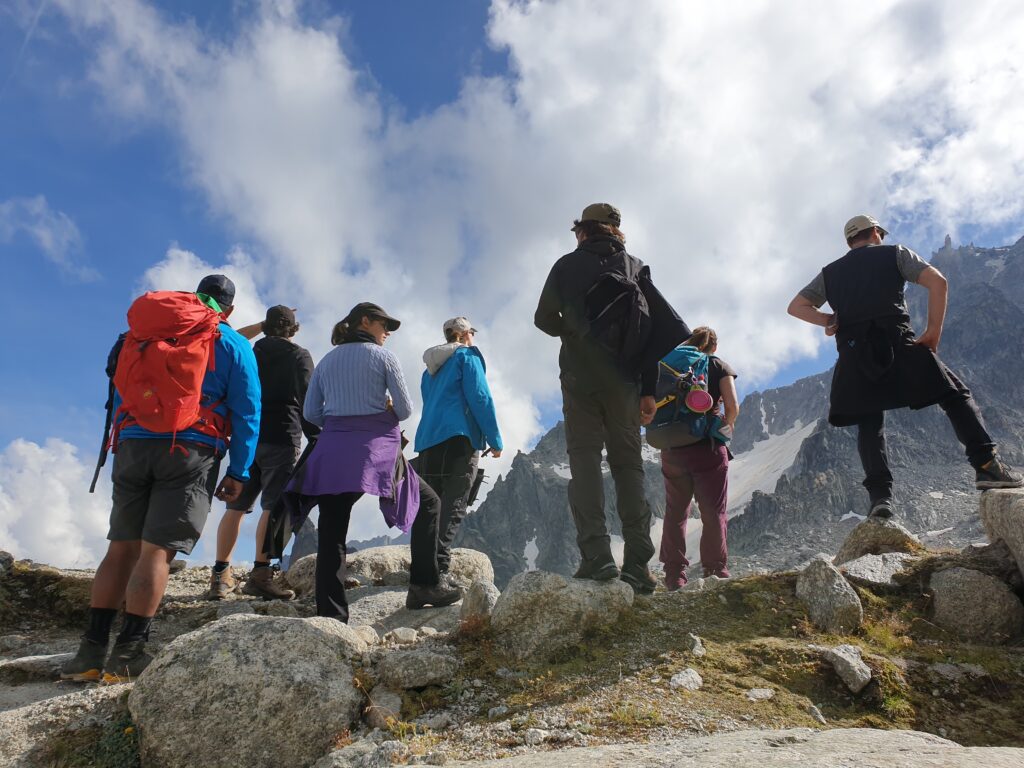 The glacier delta was chosen for its wide open and flat space.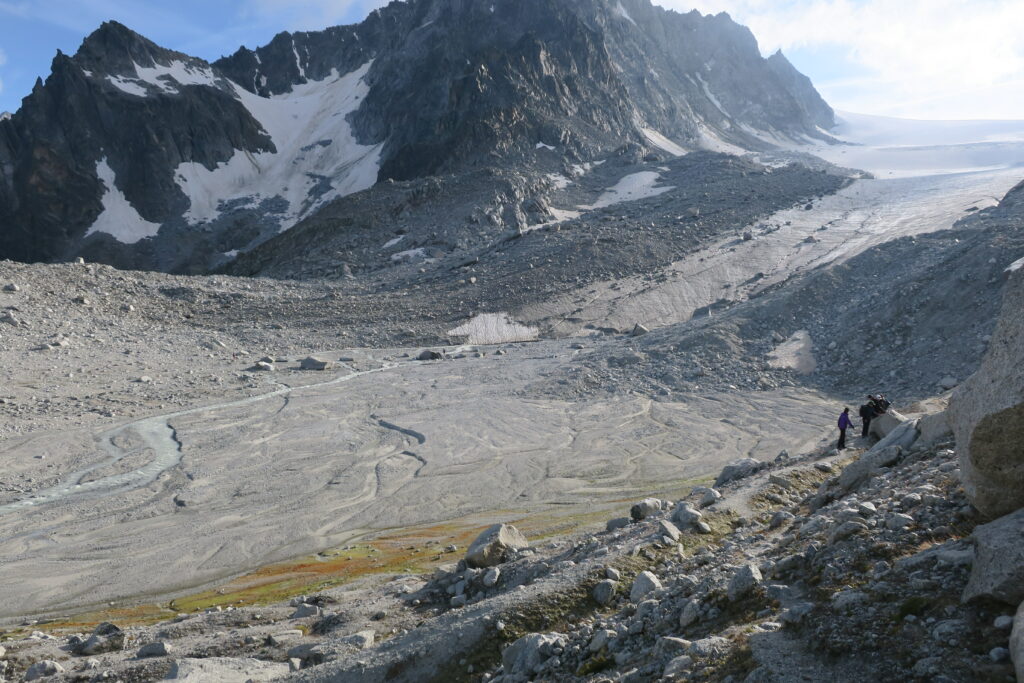 Completing 2 flights with hardly any troubles, apart for some cloud fogging at the top of Le Portalet, gave everyone a chance to get into the mission spirit.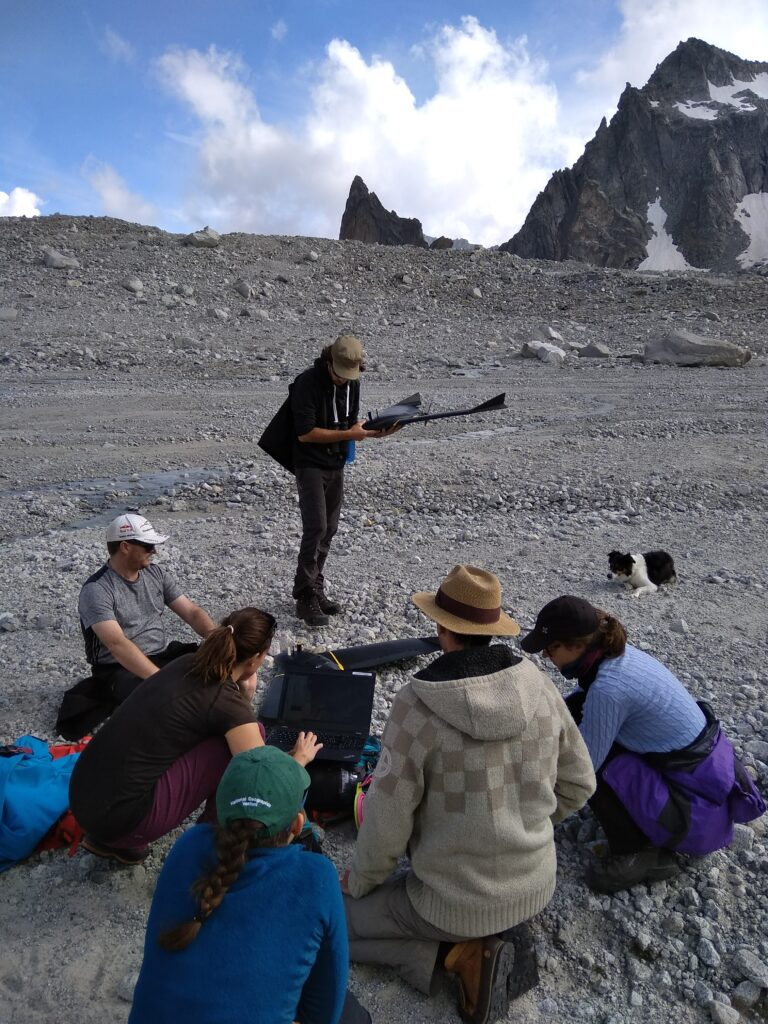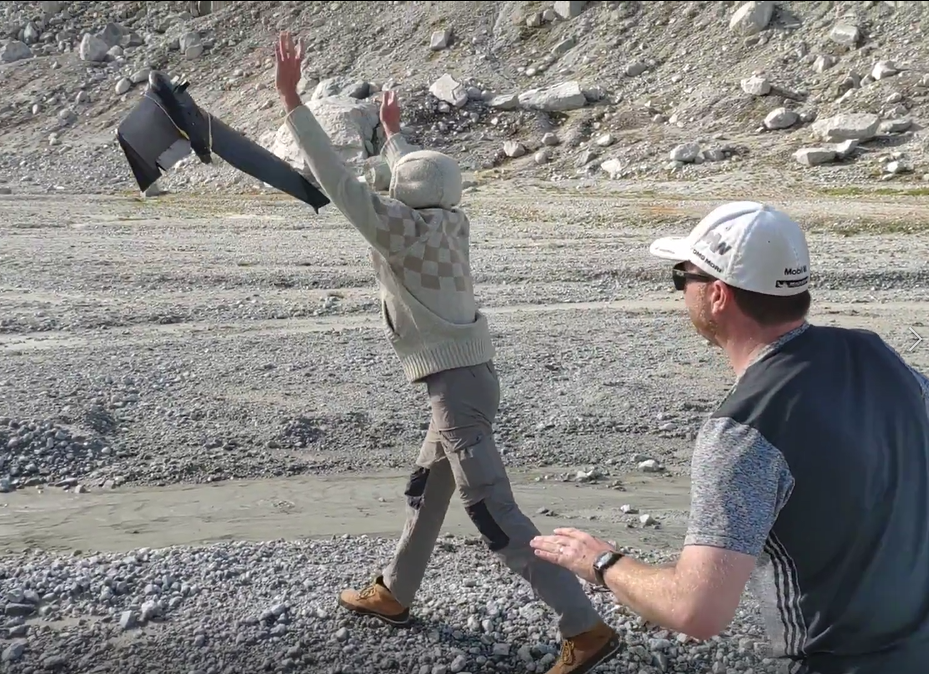 Hungry and keen to start cooking before darkness, we headed back to our campsite. With some water we had grabbed from the adjacent bathtub/lake we began the spaghetti logistics.
Sometimes more successfully,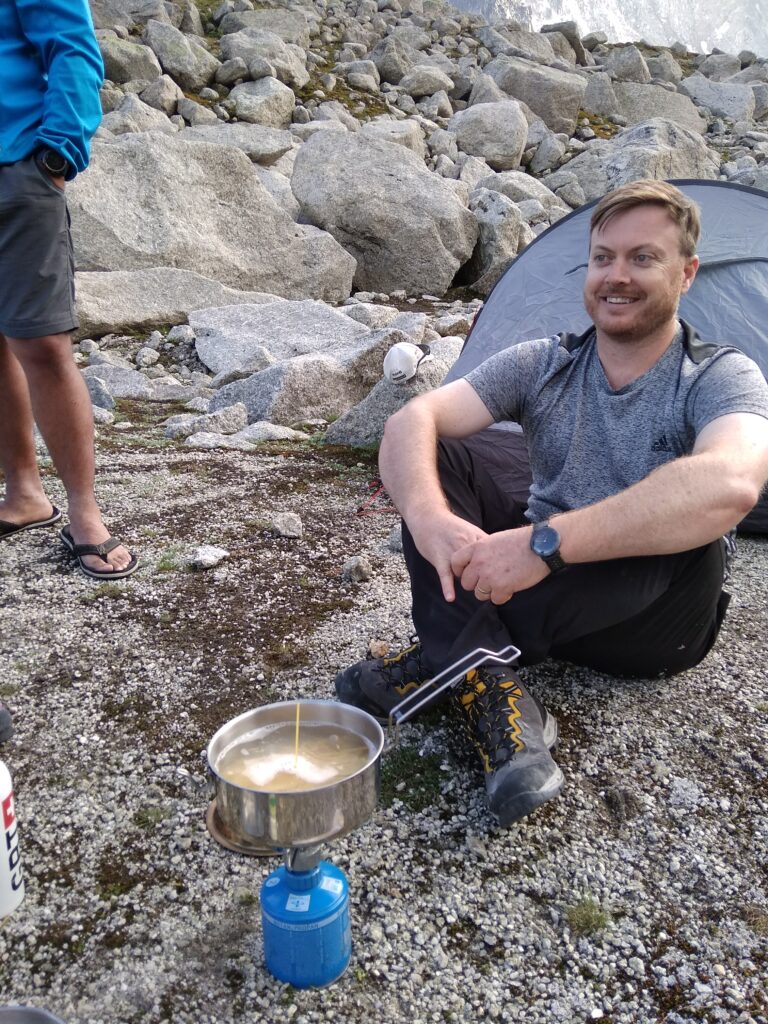 Sometimes less successfully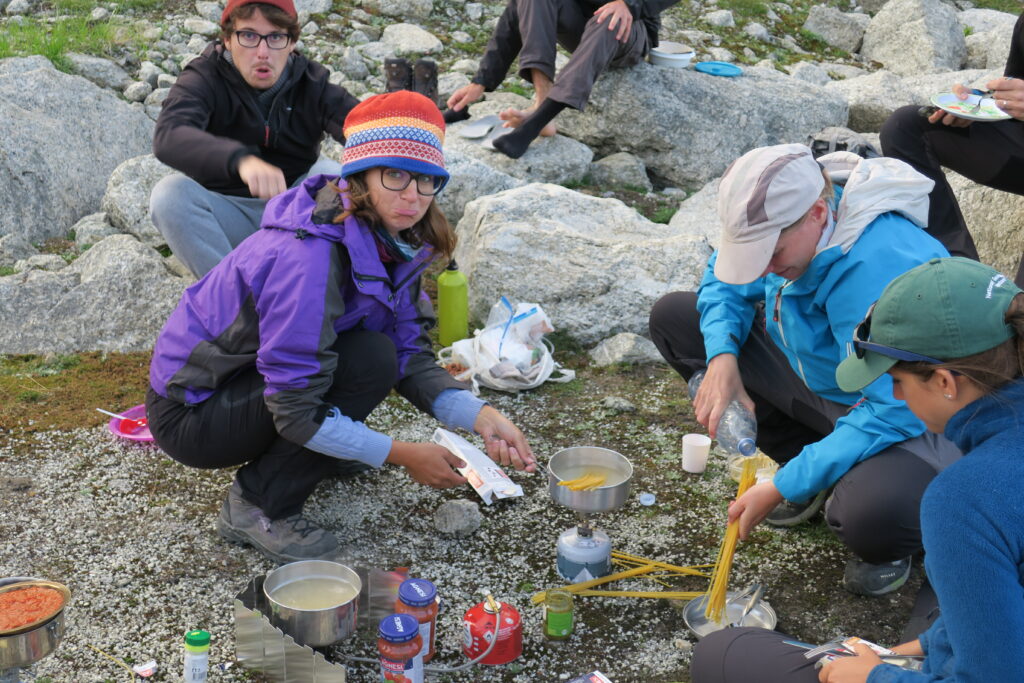 Of course a nice cup of wine couldn't be missed out on..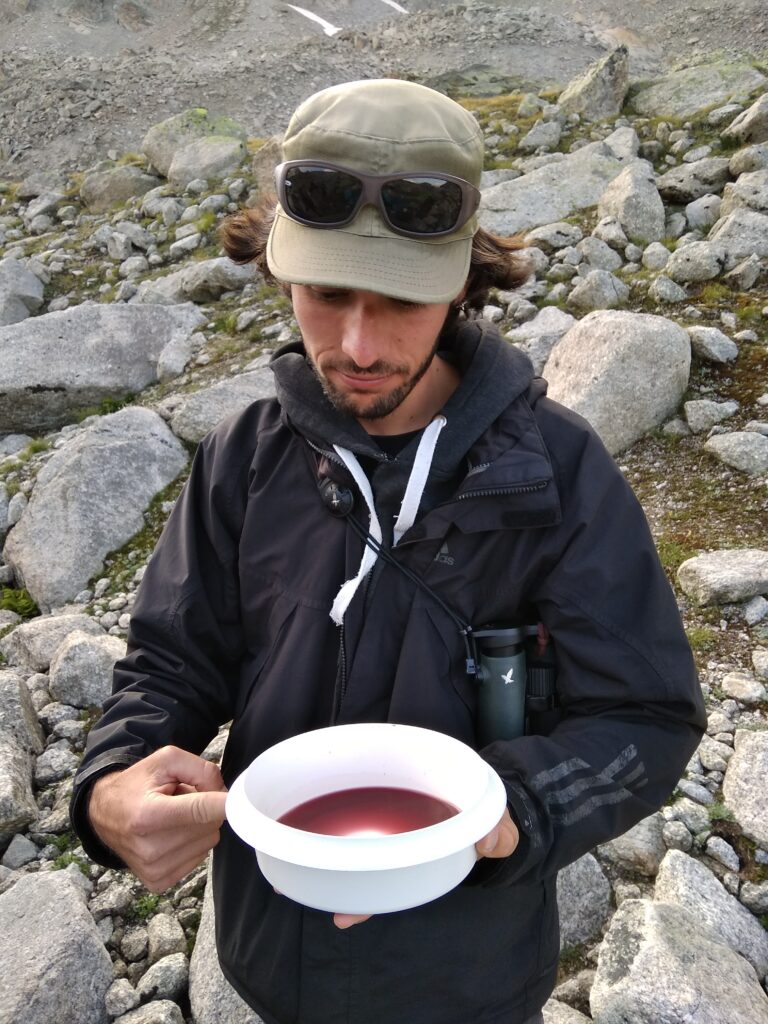 After dinner we digested our food with a beautiful sunset.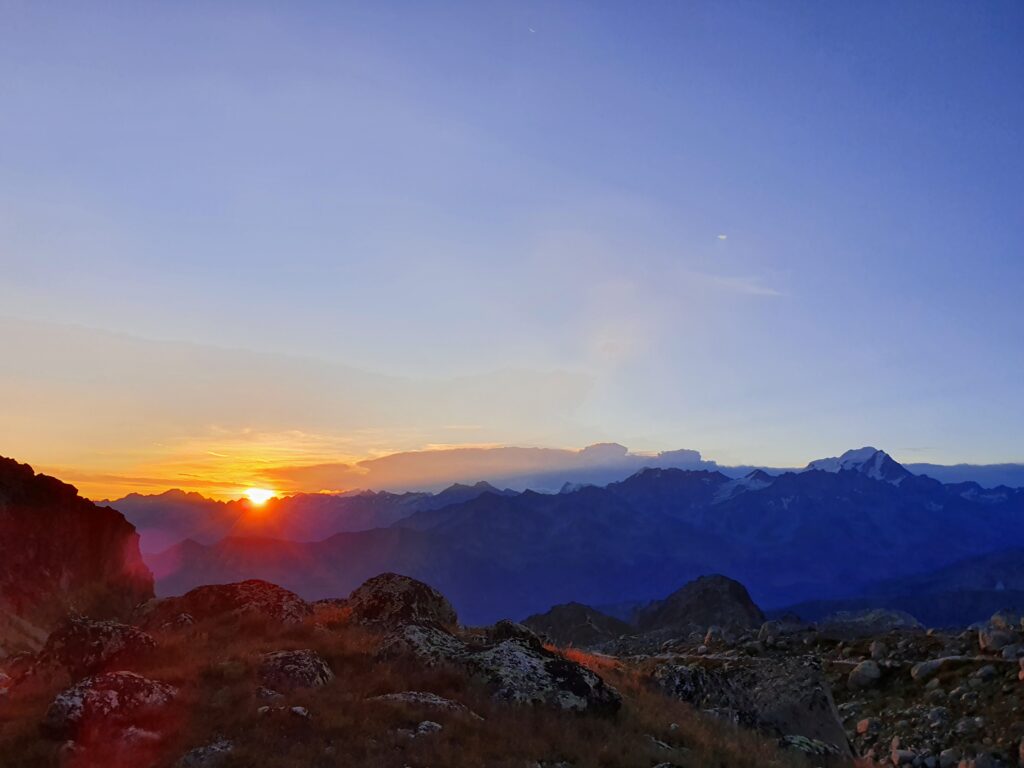 Then we all snuggled up in our windproof tents, each of us with a drone battery in our sleeping bag, to avoid them getting too cold during the night. Our dreams were filled with the distant sound of the landslides from the opposite side of the valley.
Some early birds got to wake up almost the same way as they went to bed – with another beautiful sunset.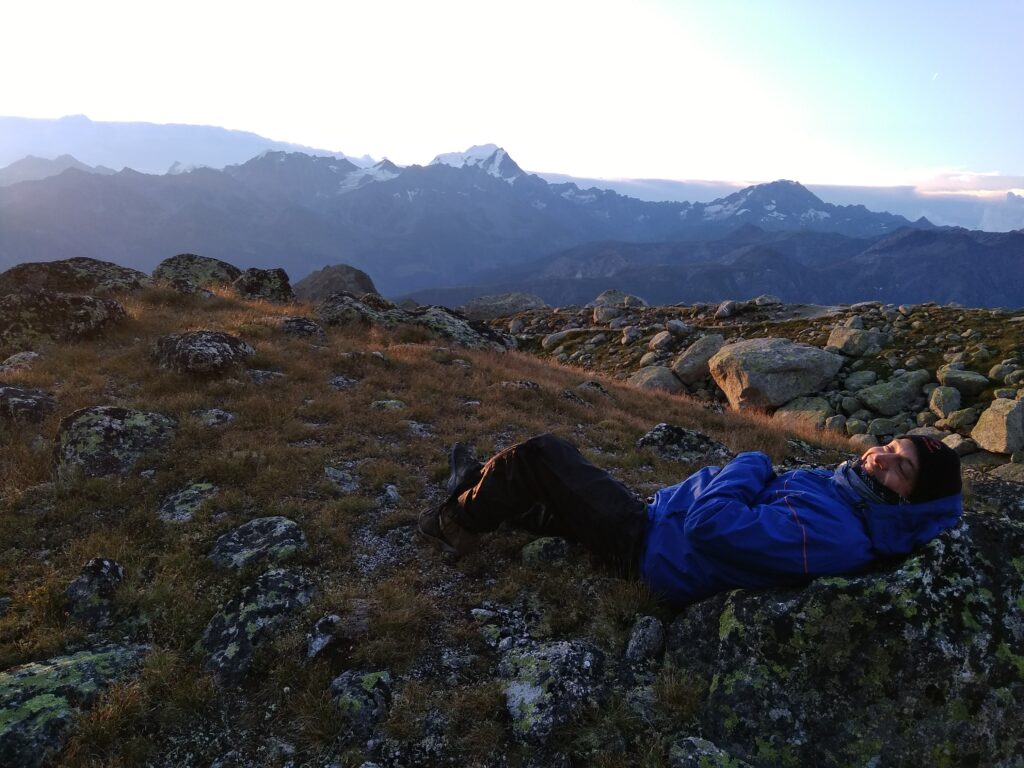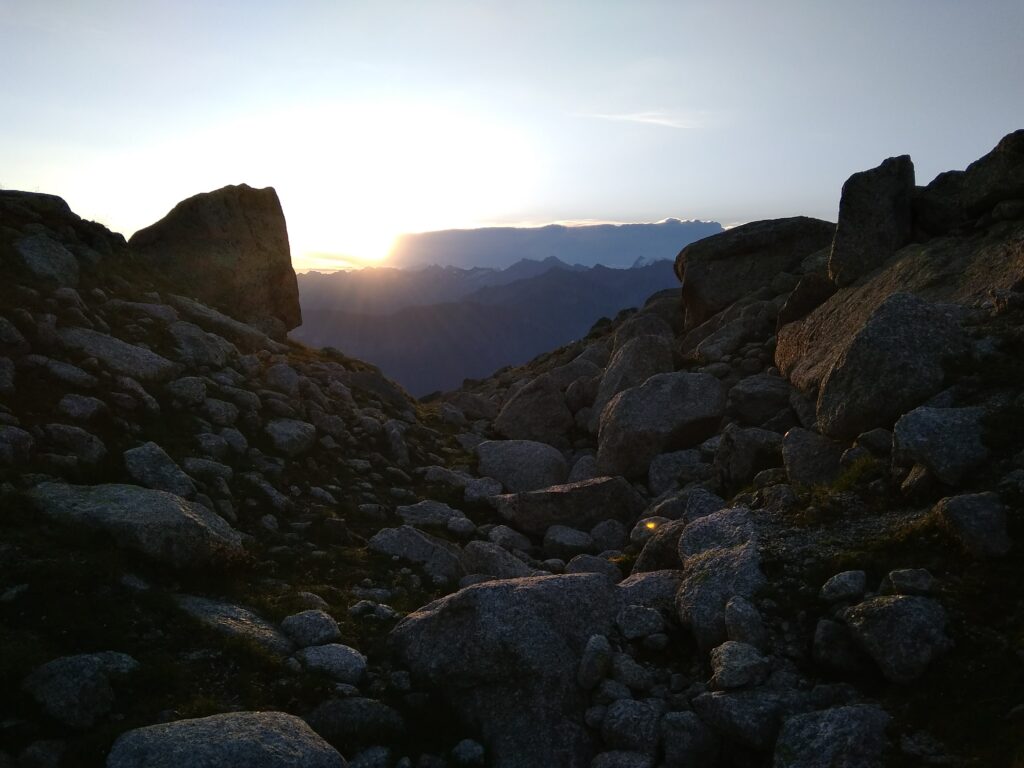 After a short breakfast mission, we headed back to the glacier. The goal was to be there and fly before the wind and weather turned against us. With caution, we climbed down onto a safe section of the glacier, where a decent sized boulder offered itself as a table for our ground stations.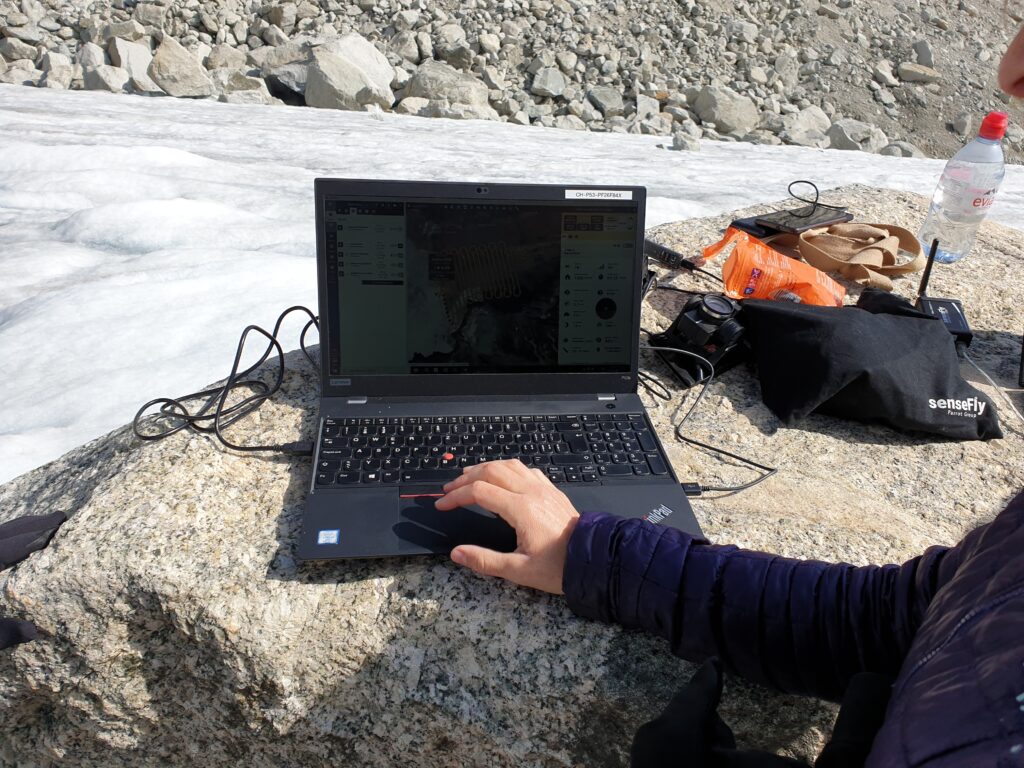 The team quickly divided into groups to handle the setting up of the drones, launches, surveillance of the airspace for eagles and aircraft, flight controllers and drone rescue team. There was one short scare when a rescue helicopter suddenly appeared behind the crest of the mountain, and headed for the alpine chalet. Luckily, it did not fly into the area currently being mapped.
Another 4 successful flights were done, including remapping the area with cloud interference from the day before. This meant that only minor tweaks were necessary to the original mapping plan, and the entire area was covered easily with the batteries we had brought along and had carefully kept warm during the night. Once all drones had landed safely, we headed back to base camp, pausing only to refill our water bottles in the stream running on the surface of the glacier. Your fingers in this water will become numb within seconds, but it is pure, mineral-rich goodness!
After packing up all of our things, it is time to begin the hike back down in time to catch a beer at the restaurant at the base of the trail.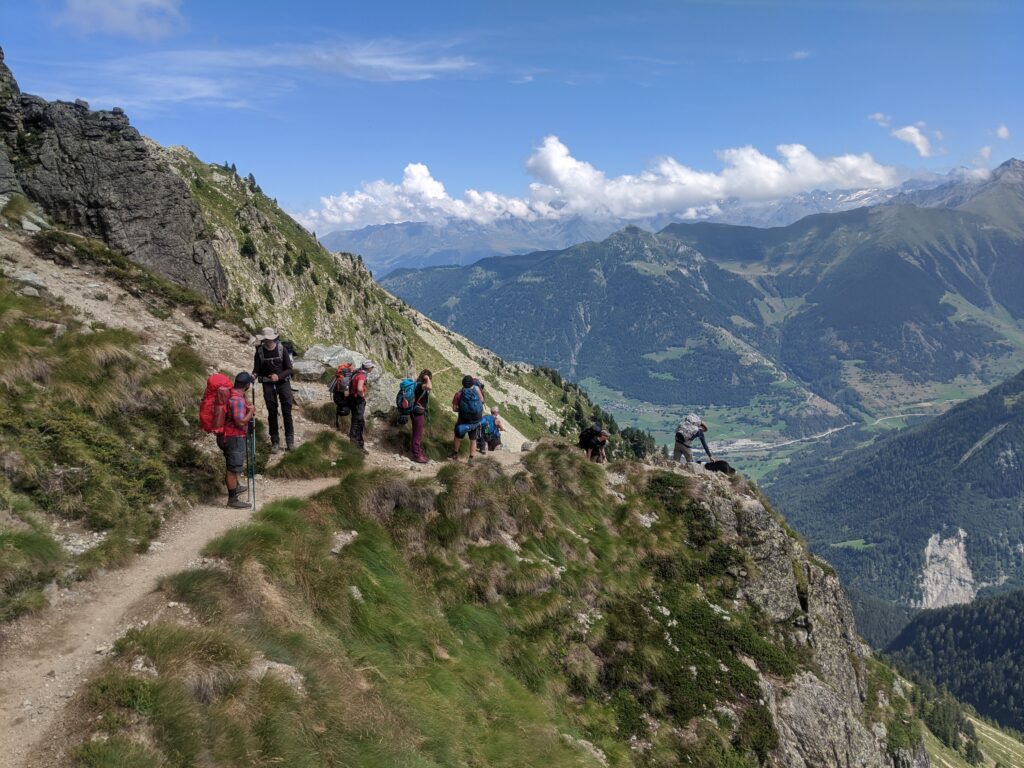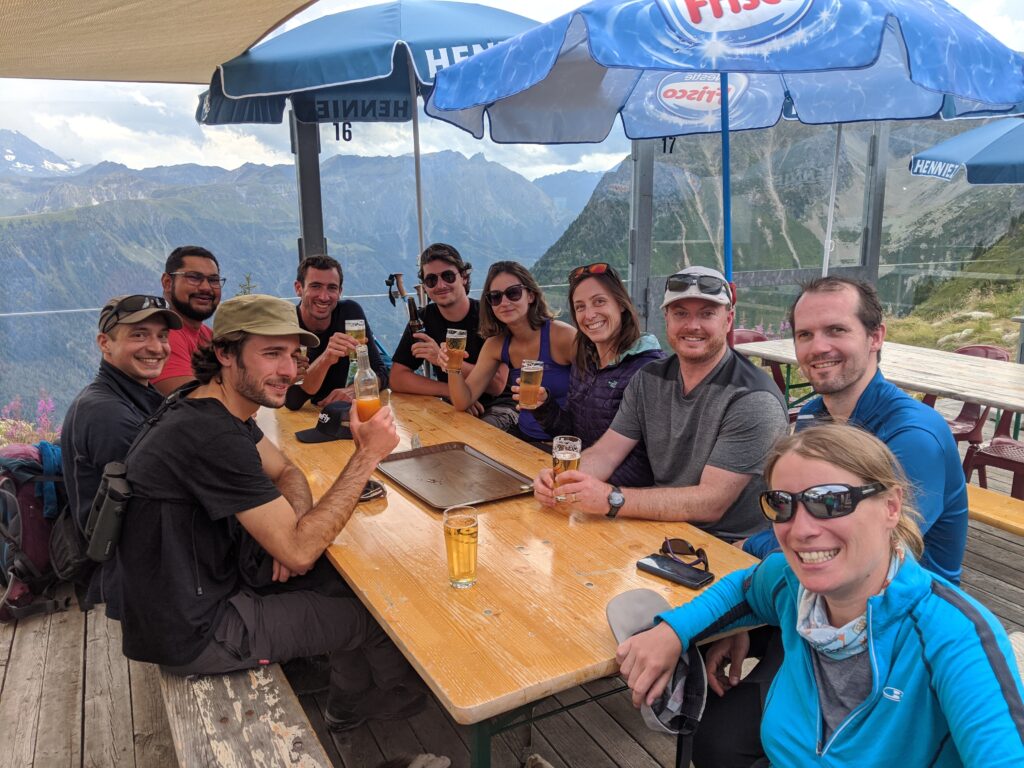 This mission was completed using following equipment:
2 senseFly eBee X drones
senseFly S.O.D.A. & senseFly S.O.D.A. 3D cameras
Conducting:
6 flights
flight time for data collection: 2hrs 10min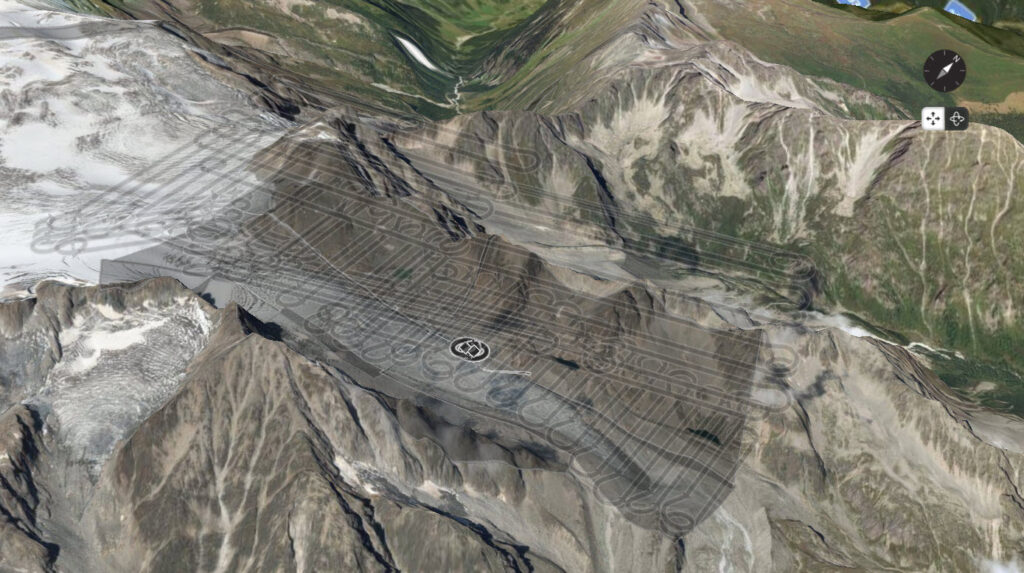 Processed
Pix4Dmapper software
1,606 pictures
Total area: 9.5km2
(If you look closely at the foot of the glacier, One of us "map-bombed" the flight mission.. can you find him?)
This mission was a perfect sample of Drone Adventures work and a great way for our members to come together, share ideas and keep our droning skills sharp despite the current global situation. Also, we were reminded that our swiss mountains are still standing, and still a source of untapped wonders and inspiration for all. We hope to make more of these missions soon and continue to do whatever good we can with drones.
This mission has been made possible with the generous support of: